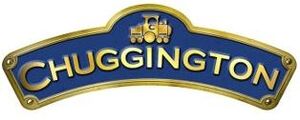 Season 4 of Chuggington started airing in the UK on  the 26th August 2013 with Chug Patrol Ready to Rescue acting as the Season Premier. The first 5 episodes started airing in the UK on 26th August 2013, with episodes being aired at various times thoughout the next 9 months and concluding on 21st April 2014. In Canada, episodes started airing on 15th October 2013. In the US, Chug Patrol: Ready to Rescue aired on 20th October 2013.
Episodes
Screenshot
Title
Original Airdate
Season Episode
Total Episode
Chug Patrol: Ready to Rescue
26th August 2013
1-2
93-94
Wilson joins the Chug Patrol, Brewster joins the Construction Clew, A Speed Fleet has introduced to Koko.
Rescue at Rocky Ridge

2nd September 2013

1
93
When Koko finds herself in peril, Wilson rushes to her rescue and pulls her out of a collapsing mine tunnel.
Wilson's Forest Flare

3nd September 2013

2
94
When Emery Breaks down in the forest, it's Chug Patroller Wilson to the rescue.
Stop Koko Stop!
27th August 2013
3
95
At the Chug-a-sonic Speed Track, Hanzo teaches Koko to control her new engine booster and she learns to brake at high speed. Brewster discovers he has a good eye for track laying when he spots a sun kink.
Runaway Koko
28th August 2013
4
96
Koko's speed booster malfunctions and she speeds around Chuggington out of control. Chug Patrol get ready to rescue her with some strong nets, but even they can't stop Koko. Brewster has been crushing rocks and saves the day by dropping dust onto Koko, which clogs up her booster and finally brings her to a standstill.
Brewster Makes Tracks
29th August 2013
5
97
The Chuggineers are demolishing the old cooling tower and Brewster can't wait to watch it come down. Then an urgent job comes in and Brewster selflessly sets off to make the delivery knowing that he will have to miss the explosion. His good deed is rewarded when a problem with the detonator delays things and Brewster gets back just in time.
Chief Wilson

30th August 2013

6
98
Wilson takes a test to assess his new Chug Patrol skills, but he forgets something important and fails. Later when a real emergency arises, Wilson handles the situation perfectly and gets Old Puffer Pete out of trouble. Jackman is impressed - maybe Wilson will even make chief one day.
Back Up Brewster

30th September 2013

7
99
A collapsed bridge traps Zack. Brewster must use all his craning skills to rescue him.
Track Laying Brewster

31st September 2013

8
100
The Chuggineers get trapped by a flood and Brewster uses his new skills to help.
Explorer Koko

1st October 2013

9
101
Koko gives the Mayor and amazing tour around Chuggington.
The Old Silver Mine Line

2nd October 2013

10
102
Brewster and Koko go exploring and get stranded down a disused track.
Brewster Leads the Way

3rd October 2013

11
103
Brewster is given the task of transporting the huge tunnel boring machine
Park Patroller Wilson

4th October 2013

12
104
Wilson helps out when Old Puffer Pete goes sleep-riding around Chuggington
High Rise Rescue

5th October 2013

13
105
Hodge gets stuck high up in the air, but Wilson's clever thinking saves the day.
Winter Whiteout

2nd January 2014

14
106
The chuggers make preparations for the Winter Parade through Chuggington.
Snow Patrol

3rd January 2014

15
107
Fletch is trapped in a snowdrift in the mountains and Wilson must rescue him.
Fearless Wilson

7th April 2014

16
108
When Brewster slips into the river, Wilson must act super-fast and help his friend.
Special Rescue Team

8th April 2014

17
109
The Chug Patrollers rescue Eddie from the side of a bridge using a banner as a sling.
Deputy Chug Patrollers

9th April 2014

18
110
When Chatsworth get stuck in a tunnel, Koko and Brewster become deputy Chug Patrollers.
Blazin' Wilson

10th April 2014

19
111
When he runs out of Water, Wilson has to think on his wheels during fire training.
On Track Brewster

11th April 2014

20
112
Brewster has his first chuggineer test and Wilson is on Safety Patrol.
We Are the Chuggineers

14th April 2014

21
113
Something goes wrong when the chuggineers are building a bridge.
Team Trainee

15th April 2014

22
114
The Speed Fleet, Chug Patrol and the Chuggineers compete in the Track Dash fun race.
Record Breaker Koko

16th April 2014

23
115
Koko tries to break a speed record at the Chug-a-Sonic Speedtrack.
The Tootington Tunnel

17th April 2014

24
116
Brewster and Cormac chase a runaway circular tunnel entrance through the countryside.
Iron Chuggers

18th April 2014

25
117
The Chuggineers compete with the Steam Team for the coveted Iron Chuggers title.
Round Up Wilson
21st April 2014
26
118
During training, Wilson and Chug Patrol must evacuate animals from the Safari Park
Characters
Cast
UK
Edward Sharpe as Wilson
Imogen Bailey as Koko
Toby Davies as Brewster
Michael Byers as Jackman
Paul Dodds as Zack
Dai Tabuchi as Hanzo
Carina Reeves as Tyne
Joe Simms as Fletch
Arthur Lee as Hodge
Paul Panting as Irving and Old Puffer Pete
Nicole Davies as Calley
Andy Nyman as Dunbar and Chatsworth
Jordan Clarke as Emery
Collin McFarlane as Harrison
David Gyasi as Mtambo
Jill Shilling as Olwin
Angelo Cola as Frostini
Pax Baldwin as Action Chugger
Warren Clarke as Speedy McAllister
Tommy Romer Lee as Hoot
Mihira Phillips as Toot
Eve Bentley as Piper
Ninia Benjamin as Decka
Michael Quartley as Skylar
Marcel McCalla as Asher
Ruth Zielinski as Payce
Jez Edwards as Cormac
Advanced Training
Season 4 is to see Wilson, Koko and Brewster advance in their training and go on to the next level - taking apprenticeships and meeting new mentors and took advanced training.
Wilson moves his training to Chug Patrol HQ as a new apprentice in the rescue team! It's time for Wilson to test his bravery and courage as he becomes a trainee at Chug Patrol! He must take his new responsibilities seriously as his fellow chuggers rely on him to come to their rescue! Fitted with new sirens, hazard stripes and a Chug Patrol "Chug com" to communicate with the Chug Patrol team, Wilson is "in control and ready to roll!" Wilson is mentored by new character, Jackman.
Brewster is welcomed into the team of Chuggineers for his next phase of training! This will be a new test of strength, concentration and determination for Brewster as he joins the Chuggineers! His key duties will include hauling, loading, lifting, engineering, drilling, digging, fixing and exploding! With construction hazard stripes and additional horns to alert his crew, Brewster is ready to take on the new training challenges ahead to keep everything running smoothly in Chuggington. Brewster is mentored by new character, Zack.
Koko takes her wheels to the rails as her training moves to Chuggington's Speed Fleet. For Koko, it's all about using her best strengths and talents as a high speed engine. Armed with her turbo boosters, Koko is excited to perfect her raceway abilities and deliveries of parts, passengers and parcels as the fastest trainee in Chuggington! Her challenges will involved concentration, consideration and time keeping. Koko is mentored by new character, Hanzo.
Advanced Training Gallery
Trivia
This is the first season to use the Redboard Pre-viz storyboard system.
In the UK version, Edward Sharpe and Toby Davies took over the roles of Wilson and Brewster respectively, expect for Koko, who is voiced by Imogen Bailey.
In the UK version, episode titles are now read out and the episode title background is the same for every episode.
In this season some of the chuggers like Dunbar, Hodge, Emery, Zack, Tyne and Fletch now have roundhouses. Zack, Tyne and Fletch underneeth Harrison, Chatsworth and Olwin. Dunbar with Jackman and Decka, Hodge next to Mtambo and Emery next to Skylar. Hanzo, Cormac, Asher, Pace and Calley have single sheds.
$10million USD was invested into this season.
Charlie George and Morgan Overton no longer take the roles of Brewster and Wilson
See Also
Community content is available under
CC-BY-SA
unless otherwise noted.