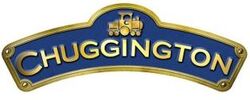 Season 1
first aired in the UK on BBC Two on 29th September 2008, they had two parts. Part 1 aired in 2008 and Part 2 aired on 6th April 2009
Episodes
Screenshot
Title
Original Airdate
Season Episode
Total Episode
Can't Catch Koko
29th September 2008
1
1
When Harrison breaks down, Koko volunteers to replace him on the night shift. When Koko is stranded on her own due to a power cut, Wilson and Brewster must find a way to rescue her.
Wilson and the Elephant
30th September 2008
2
2
Wilson wants his animal transportation badge, so takes Ebo the elephant to the safari park.
Braking Brewster
1st October 2008
5
3
Wilson and Brewster are sent to get stone from the mountain quarry. Brewster is in a hurry to get the job done, and doesn't hear Dunbar warning them to be extra careful on the way back, as going downhill with a heavier load is harder!
Koko and the Tunnel
2nd October 2008
4
4
The trainees are heading for a lesson with Dunbar in the training yard when an underground tunnel catches Koko's eye. She wants to explore it but Vee says she isn't ready yet. When no one is looking, Koko decides she's going to see where that tunnel goes...
Late Again Eddie
3rd October 2008
12
5
Eddie lives so far away from Chuggington that he just can't seem to get into work on time. After he gets into trouble with Morgan yet again, Hodge and the trainees set out to find a new home for Eddie in Chuggington.
Bang Klang Wilson
6th October 2008
10
6
The trainees are learning how to use ice-cream cars, and the great Frostini is going to test them on their skills. When Wilson's car breaks down, Puffer Pete comes to the rescue, pulling out his old steam-driven ice-cream wagon.
Koko and the Squirrels
7th October 2008
7
7
Koko has to deliver timber to the paper mill, but she ignores Old Puffer Pete's advice to take it slowly and ends up coming off the track.
Hodge and the Magnet
8th October 2008
6
8
Part of the track is out and there is chaos in Chuggington! Vee needs Eddie to repair the track but he is late for work again. As Hodge prepares the magnetic crane, Wilson persuades him to do the repairs by himself.
Clunky Wilson
9th October 2008
3
9
Wilson and Koko have fun racing until Wilson damages his wheel. He is scared of going to the repair shed.
The Chugger Championship
10th October 2008
15
10
it is time for the annual Chugger Championship Race, and Koko is sure she can win. She spends hours practising and ends up arguing with Wilson. When Wilson breaks down during the race, Koko must choose whether to help him, or keep going and win.
Cool Wilson
13th October 2008
14
11
Everyone loves Frostini, the cool Italian ice-cream chugger. Wilson wants to be just like him, so he is especially excited to learn that Frostini needs a helper for the school holidays.
Old Puffer Pete's Tour
14th October 2008
11
12
Koko is yearning for adventure and she just might get it, as today the chuggers are making deliveries out of town. Vee asks old Puffer Pete to join them and, during their travels, they come across a mysterious old track that leads to Old Chuggington, which is now a ghost town.
Brewster Goes Bananas
15th October 2008
9
13
Brewster delivers some feed to the safari park and hurries back, unaware that he has a naughty monkey stowaway on board.
Zephie's Zoomaround
16th October 2008
18
14
Morgan fits Zephie with a siren for emergencies after she gets lost. Zephie cannot resist setting it off at every opportunity.
Wilson's Smooth Moves
17th October 2008
13
15
The chuggers learn how to carry passengers comfortably using dummies specially made to wobble if the ride isn't smooth. When poor Wilson struggles to drive smoothly, Eddie has an idea that just might help him.
Action Brewster
7th November 2008
16
16
Brewster is excited about seeing the new Action Chugger movie, but Irving sends him to the foundry and Brewster worries he won't be back in time for the film unless he can be as speedy as his super chugger hero.
Koko's Puppy Training
10th November 2008
17
17
Twiga the giraffe is having a baby. An excited Koko is given the important job of keeping watch overnight and fetching Doctor Gosling, the vet.
Outward Bound Olwin
13th November 2008
20
19
Olwin takes Brewster, Wilson and Koko on an outward-bound training course but when she treats them like babies, they hide in the Old Town. It is all fun and games until a heavy fog rolls in and the trainees realise they are trapped.
Brewster and the Dragon
14th November 2008
21
20
A storm has left the safari park in a bit of chaos and some of the animals have escaped. Emery teases Brewster, saying one of the escapees is a dragon. The Chuggers don't believe him, but when they hear a mighty roar coming from one of the tunnels, they start to think he might be right.
Wake Up Wilson
17th November 2008
22
21
Koko challenges Wilson to see if they can stay awake all night. When morning comes, Wilson declares himself the winner, but then he struggles to keep his eyes open whilst doing his work.
Brewster Knows Best
18th November 2008
23
22
The trainees are doing a sign-reading exercise and they are promised a wonderful surprise at the end. Koko and Wilson think Brewster is too slow, but Brewster's patience pays off when he meets his hero Action Chugger at the ride-in movie theatre.
Koko Pulls it Off
19th November 2008
24
23
The trainees must take their passenger test and Mr Simkins from the Ministry of Chuggers arrives to examine them. When a faulty machine startles Koko, she fails her test and is broken-hearted.
Wilson and the Ice Cream
20th November 2008
25
24
Wilson is asked to take refrigerated cars to the ice-cream fair, but when his hero Frostini offers him a tour of the ice-cream factory, he forgets all about the important job he's supposed to be doing.
Wilson's Wacky Tour
21st November 2008
26
25
Mtambo is training Wilson and Brewster to help out as guides at the safari park. He tells them to pay close attention to what he tells them about the animals but, as usual, Wilson is impatient and slips away to take some children on a tour.
Wilson Gets a Wash
3rd December 2008
8
26
The trainees must learn how to make difficult emergency stops with mud, leaves and water on the rails. Wilson loves getting dirty but he'll do anything he can to avoid going through the automatic chugwash!
Hodge's Secret
6th April 2009
27
27
Hodge longs to prove to Eddie he can carry out his duties on his own, but his attempts create all manner of confusion in the training yard. Hodge must set aside his pride and own up to his mistake.
Frostini's Fruit Fandango
7th April 2009
28
28
Wilson is helping Frostini as he creates a new flavour of ice cream for the mayor's banquet. When they discover the mayor's wife is allergic to cheese, Frostini realises he will have to come up with something else.
Zephie Ace Reporter
8th April 2009
29
29
Zephie is given the important job of transporting newspaper reporter Rag and photographer Snap, who are doing a story about Morgan's new rail-going cycle.
Famous Emery
8th April 2009
30
30
The chuggers have often told Emery that he is so funny he should be on the stage. So when a TV crew comes to make a documentary about Chuggington, Emery sees his chance for stardom.
Watch Out Wilson
10th April 2009
31
31
The trainees try their wheels at pulling and rolling stock around an obstacle course. Ambitious Wilson tries the fire wagon. The course seems easy - until Dunbar tells them they have to do it backwards.
Brewster's Hobby
13th April 2009
32
32
The trainees are going to be fetching and delivering building supplies today, and Brewster introduces Wilson to his new hobby: people spotting!
Zephie's Monkey Business
14th April 2009
33
33
Zephie is excited when she takes the vet to see the animals at the safari park.
Poor Old Puffer Pete
15th April 2009
34
34
Brewster thinks Pete is destined for the scrapyard, so the trainees help him out.
Inspector Emery
16th April 2009
35
35
Old Picky Nicky, the Inspector is on his way to Chuggington to conduct the Depot's annual inspection, and the chuggers swing into action to get everything ready.
Nurse Wilson
17th April 2009
36
36
Dunbar and Nurse David from Chuggington Hospital are teaching the trainees how to use the ambulance car. When Dunbar loses his voice, Wilson decides to nurse him better.
Mtambo's Amazing Adventure
20th April 2009
37
37
Mtambo longs for adventure in his life so that he has new stories to tell.
Rock-A-Bye Chatsworth
21st April 2009
38
38
Chatsworth wants a nap but everything and everyone conspires to keep him awake.
Helpful Hodge
22nd April 2009
39
39
Koko challenges Hodge to a competition: whoever does the most jobs that day wins.
Brewster To The Rescue
23rd April 2009
40
40
Calley is doing emergency rescue training with the trainees. If they do well, they will earn a badge. But when Chatsworth gets into trouble in the mountains and Calley is nowhere to be found, Brewster must ride to the rescue.
Wilson and the Paint Wagon
24th April 2009
41
41
The trainees are learning to use the paint wagon and Wilson has trouble concentrating. While Koko and Brewster learn how to mix colours, Puffer Pete takes Wilson to the Old Town for some extra painting practice.
Eddie Finds Time
27th April 2009
42
42
The depot clock is broken, and the schedule is in chaos! Eddie sets off for the Old Town to see if he can borrow a part from the old clock.
Mtambo's Royal Tour
28th April 2009
43
43
The King of Buffertonia plans a tour of the safari park. Mtambo wants to give the best tour ever, so does a practice run with Hodge pretending to be the king.
Wilson and the Wild Wind
29th April 2009
44
44
Dunbar has a new training device, a voice-operated storm simulator tunnel, which simulates wind, rain and fog. When Dunbar is called away on an emergency, Wilson messes with the controls and the storm maker unleashes a violent storm.
Old Puffer Pete's Firebox
30th April 2009
45
45
Puffer Pete's firebox is completely worn out and he can't move without it. As it will take ages to have a new one made, the trainees set about finding Pete a new firebox in the Old Town.
Jet Pack Wilson
1st May 2009
46
46
The trainees are thrilled to be spending the day with Action Chugger, but when he is called away on an emergency, Wilson decides to try on some jetpacks and learn to fly.
Brewster's Little Helper
4th May 2009
47
47
Zephie admires the big chuggers, and wants to pull freight just like them. When she overhears Brewster being given his jobs for the day, she decides to do some of them for him.
Bubbly Olwin
5th May 2009
48
48
A magazine photographer is coming to Chuggington to do a feature on steam trains, and Olwin is determined to look her best for her picture. But she doesn't notice when a bottle of soap accidentally lands in her water tank.
Koko Takes Charge
6th May 2009
49
49
When Irving leaves Koko in charge of the recycling yard, she's keen to show how responsible she is, but she doesn't listen properly to his instructions.
Wilson's Paper Trail
7th May 2009
50
50
Wilson is sent to pick up a roll of special paper for the printers, but when he finds a broken pipe gushing water, he decides to play in it!
Puffer Pete's Big Show
8th May 2009
51
51
Old Puffer Pete has worked in Chuggington for 150 years, and the mayor wants to commemorate his anniversary with a special show.
Training Time, Harrison
11th May 2009
52
52
Vee needs someone to pull the royal carriage for the Prince of Buffertonia and all the Chuggers race to get the job, but Harrison is first - thanks to cutting corners and going through a few red lights!
Characters
Characters Introduced
Cast
UK
Community content is available under
CC-BY-SA
unless otherwise noted.